Welcome to Nowy Tomyśl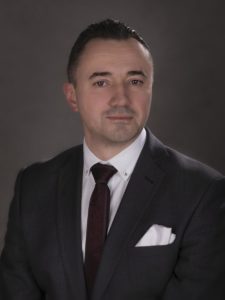 Dear Sir or Madam!
I warmly welcome you on the website of Nowy Tomyśl and encourage you to get to know our city and its history. I hope that the information provided here will encourage you to visit Nowy Tomyśl.
Nowy Tomyśl is situated in the western part of the Wielkopolska province, 60 km from Poznań. Thanks to the A2 highway, rich road system and international railway junction along with the numerous bus connections, Nowy Tomyśl is the perfect connection to various regions in Poland and abroad.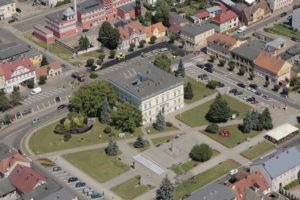 History and monuments
Nowy Tomyśl is one of the youngest towns in the Wielkopolska province. The town was founded by Feliks Szołdrski of the Łodzia coat of arms, according to the city charter of April 8, 1786, granted by king Stanisław August Poniatowski.
A valuable historic monument of Nowy Tomyśl is the urban planning of the oldest part of the town. It is composed of two markets: a bigger one, Niepodległości Square, and a slightly smaller one, Chopin Square. They are joined by a promenade – Mickiewicza Street. The buildings in these squares come from the second part of the 19th century and the beginning of the 20th century. There are numerous interesting monuments in Nowy Tomyśl and in the area around it. Some of them must be given special attention.
Nowy Tomyśl heritage turist trail
Nowy Tomyśl in wicker
Nowy Tomyśl is famous for its wicker design in Poland and abroad. The town owes its wicker image to the cooperation of local basket makers and weavers.
"Picnics with wicker", which take place from 2001, result in various spatial artistic forms of wicker. The crowning wicker achievement is the Mickiewicza Street, decorated with wicker. Therefore, it is called "the wicker promenade".
Another beautiful masterpiece of wickerwork in Nowy Tomyśl is the wicker concert hall, along with a wicker igloo called the WIgloo, situated in the Culture and Recreation Park.
The gigantic basket is one of the most recognizable symbols of contemporary Nowy Tomyśl. The wicker basket, designed by Mr. Jędrzej Stępak Mrs. Maria Gawron, is situatated in Niepodległości Square since 2000. With its impressive proportions (about 20 m long, 10 m wide, and 9 m high) it was registered in the Guinness Book of World Records.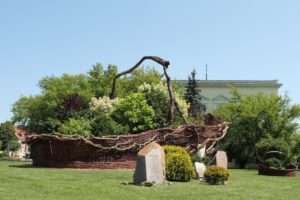 Dutch settlement
The surroundings of Nowy Tomyśl constitute the biggest area of Dutch settlement in the Wielkopolska province. There are numerous single farms connected with one another by a complex system of roads and paths. Solid wooden buildings from the 18th and 19th century can be still found in this region. Typical wooden buildings can be found in Grubsko, Jastrzębsko Stare and Sękowo.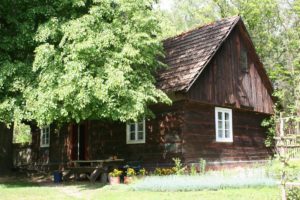 Nowy Tomyśl is worth visiting at any time of the year, especially on the last weekend of August, when the biggest event in Nowy Tomysl, the Hop and Basketry Fair, takes place.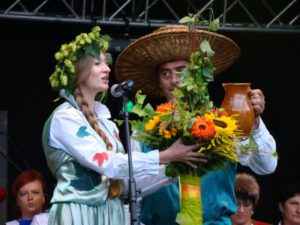 ---